Business consulting services can help companies stay ahead of our ever-changing world. Businesses today are at greater risk of disruption due to changing customer expectations, emerging technologies, and more agile companies entering the industry. Our business consultants are here to help you adapt to market dynamics today and remain competitive, no matter the challenges you face.
This requires a customized solution that meets the needs of each client. But how can you determine these needs? Our knowledge and experience enable us to work with you to understand your requirements. Once these requirements have been determined, we can work with you to find your ideal solution.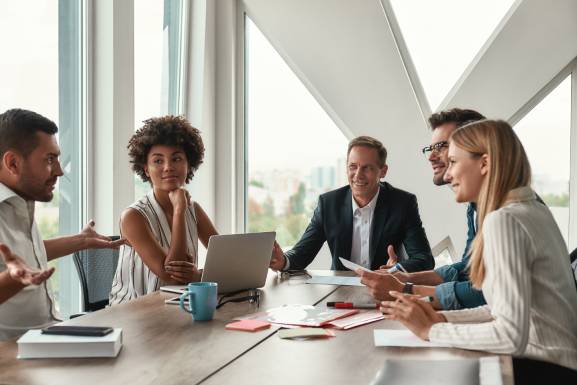 We aim to:
Provide small business consulting services and business development consulting services to help businesses grow.

Identify technology opportunities for your business to find room for improvement.

Help clients assess diverse technology strategies and align them with core business and processes.

Get the most out of clients' existing software and development investments.

Provide end-to-end industry consulting to strengthen your business and give your company the needed competitive advantage.
While our service business consultants ensure that your needs are adequately scoped and understood, they also work directly with our software development and deployment teams to ensure your needs and goals are effectively conveyed and realized.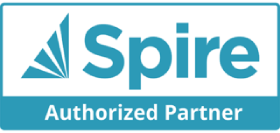 Spire
We have been a Spire partner since 2015. Spire is an integrated accounting and inventory management software that provides greater visibility and control of business operations. With Spire's powerful range of features, you can configure it to your industry's specifications to help you reduce costs, increase functionality and deliver quick results to meet your specific needs.
Spire is the ideal solution for small and mid-sized businesses developed with an intuitive interface and a robust database. This platform gives companies and organizations a competitive edge over other companies as they can have more control over their business operations.

Sage BusinessVision Accounting
We have been a Sage Business Partner since 2000. The software you choose must integrate seamlessly with other business systems to grow your business. This will increase your productivity, workflow, profitability, and overall efficiency. Sage BusinessVision Accounting can be customized to suit individual users and entire businesses.
Designed to fill the gap between entry-level and complex high-end systems, Sage BusinessVision Accounting offers sophisticated business management and accounting systems packed with innovative features, productivity-enhancing benefits, and customization options.
Certified Business Professionals
Terracor's business management consulting services are driven by professionals with extensive experience helping businesses achieve quantifiable and lasting success. Our team of professionals will ensure your needs are supported using professional standards and ethics.
As times change, knowledge and expertise can help you stay ahead of challenges and opportunities. Don't trust your business with anything less than professional, certified professionals. Contact us today to learn more about our business consulting services and how we can help you.