Now is the best time to get started with your online store. If you are considering e-commerce implementation for your business, you must consider the requirements of your business and consider software solutions for your selling websites.
What is an e-commerce Implementation?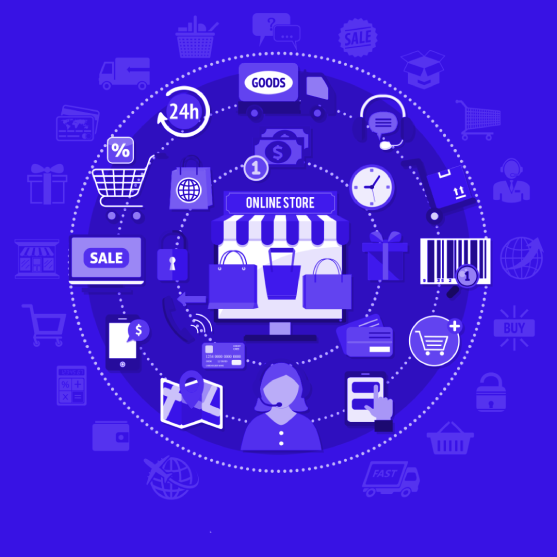 E-commerce is when you create a platform where individuals can conduct all of their business dealings and communications with clients. In simpler terms, an e-commerce platform is an online store or online sales site where a business can sell products online, and customers can buy the sellers' products. Sellers and buyers can interchange orders, accounts, requests, pay, etc. This is debatably the best way to sell online.
E-commerce implementation occurs when a seller is looking to use e-commerce when they create a website or want to add a companion e-commerce website. Effective e-commerce integration can do wonders for a website and business. 
E-commerce companies will convert readers into customers more efficiently and generate more revenue from online selling sites with an exemplary implementation of e-commerce services. Your website may look more professional and trustworthy if you use e-commerce. The right e-commerce option is essential to improve or establish your website.
Advantages of an e-Commerce Implementation.
E-commerce can take any business to the next level, especially with personalization features. Having an e-commerce platform provides you with the following benefits:
Allows you to sell things online every day with an automated cycle of repeat business.

Create Markets for niche products to sell.

Allows for targeted communications so that you can easily reach the right target audience.

Cost-effectively raises your sales margins, saving costs.

Expands your customer base by connecting you to customers you may not previously have had available to you, as e-commerce doesn't rely on proximity and operating hours.
Collects consumer data, demographics, and product marketing needs.

It gives your consumers complete control over how and when they'd like to shop for your products.

Allows you to give information to all of your customers without human input easily.

Enables the easy implementation and promotion of deals, bargains, coupons, and group buying.
Choosing the best platforms to sell online, whether out-of-the-box software or custom solutions, will make all the difference in how you sell items online. With e-commerce solutions, you can achieve the successful application of e-commerce for your business without complications.
We Help You Sell Online.
Platform implementation is a key aspect of setting up an e-commerce website. If you don't have the proper guidance, you could have many programming mistakes, cost overruns, and delays in setting up your e-commerce technology. This can lead to poor sales results and lower profits. At Terracor, our expert team has the expertise to help you with your e-commerce implementation and integration.
Contact us today for more information on how to sell online successfully.